---
About
Law Office of James Ryland Miller, PLLC
The Law Office of James Ryland Miller, PLLC is primarily an internet-based law office; also called a virtual law office. This means that the law office uses the telephone, e-mail, other technology, and the postal service to render legal services as opposed to the traditional multiple in-office visits to the lawyer. This means that you don't have to take time off of work or free your busy schedule in order to make an in-office appointment.
However, just because we are a virtual law office does not mean that Mr. Miller is a "virtual lawyer"; Mr. Miller maintains a valid and active license to practice law in the state of Texas.
Estate planning, business entity formations, small-business, outside general counsel services, and asset protection practice in Texas is highly suitable to virtual practice, saving overhead for the lawyer, saving attorney's fees for the client, and providing alternatives to the traditional in-office appointment at a lawyer's office. Modern technology has greatly changed the practice of law; the Law Office of James Ryland Miller, PLLC and Mr. Miller leverage this technology to provide benefits to our clients.
As of January 2021, due to the COVID-19 pandemic as well as Mr. Miller's relocation, the law office is now entirely online only, with the extremely rare in person appointment in Arlington, TX by appointment only.
Meet Mr. Miller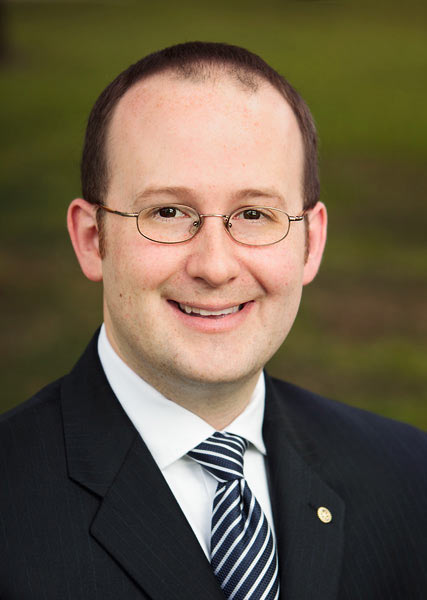 Legal background
James Ryland Miller is a lawyer licensed in Texas that practices estate planning, probate, and small-business law, including LLCs, Limited Partnerships, outside general counsel services, asset protection, and small business law.
Mr. Miller wants to protect his clients' legal rights while helping them understand the legal effect of their documents or decisions. He believes the client should feel completely free to ask questions and not be "talked down to".
Mr. Miller also understands real-world business issues because he is a real-estate investor and manages a residential rental company. Having "skin in the game" has given him extra perspective for solving business issues.
Further, Mr. Miller's estate planning services include wills, trusts, estate-tax planning, special needs or supplement needs trusts, LGBT planning, and other services. Mr. Miller wants to help protect your family and to help you pass on as much of your hard-earned property to your loved ones while minimizing headaches, time, and taxes.
Mr. Miller further believes that a law firm lives or dies by receiving referrals from satisfied current and former clients. If you're unhappy, we want to know why immediately so we can try to fix the issue now and for the future, and to see if there is any way to "make things right" with you.
Personal background
Mr. Miller is a born-and-raised Texan. He graduated from Arlington High School in 2001. He attended UT Austin and earned a BA in Biology in 2004. He earned his JD from Texas A&M University School of Law in 2010 (formerly Texas Wesleyan University School of Law), which he attended on a partial academic merit scholarship. He graduated cum laude and was a member of both Phi Delta Phi and the Law Review.
After law school, Mr. Miller entered private general civil practice. Mr. Miller quickly identified his passion for estate planning, probate, and small-business law.
He is a past officer and past board member of Rotary Club of Arlington North and is a Paul Harris Fellow. His volunteer activities have included Rotary, Dental Health for Arlington, Autism Speaks, Special Olympics, Meals on Wheels, Young Men for Arlington, Arlington Young Lawyers Association, Legal Aid of North West Texas, and serving as a City of Arlington Teen Court Judge.
Mr. Miller is married to Dr. Haylie Miller, PhD, a psychology researcher studying autism at the University of Michigan. They love their terrier-mix dog named Roly Cornelius Poly and their son, Thomas. In his free time, Mr. Miller enjoys Texas Longhorn football, photography, fishing, computers, cooking, table-top gaming, science-fiction novels, and aquariums.
Contacting the law firm does not create an attorney-client relationship; only a written contract signed by both lawyer and client can form an attorney-client relationship. All use of this website is subject to the site's Disclaimer and by visiting this site you agree to the Disclaimer without modification. All prices listed on the website are subject to change without notice and are subject to the Disclaimer and the Prices page.
&copy 2015–2020 Law Office of James Ryland Miller, PLLC. All rights reserved. No portion of this website may be used, published, modified, reprinted, or aggregated without the express written permission of Law Office of James Ryland Miller, PLLC.
Law Office of James Ryland Miller, PLLC
Mailing Address:
1098 Ann Arbor Rd W #377
Plymouth, MI 48170

Mr. Miller is physically located in Plymouth MI and meets with clients in Arlington TX by appointment only.